Does Costco sell Stihl chainsaws?
No. Costco doesn't sell Stihl chainsaws. But there are many fake sellers who claim to be affiliated with Costco and sell Stihl chainsaws at very low prices such as offering MS881 for $99/free shipping. They use Facebook ads to promote those fake saws and scam people. Read how to get aware of fake Stihl sellers for more.

The Author
Stihl chainsaws are the most favorite and popular brand among chainsaw users.
There are many pro reviews of this brand from professional users.
The Stihl chainsaw is a quality chainsaw that is known for its durability and performance.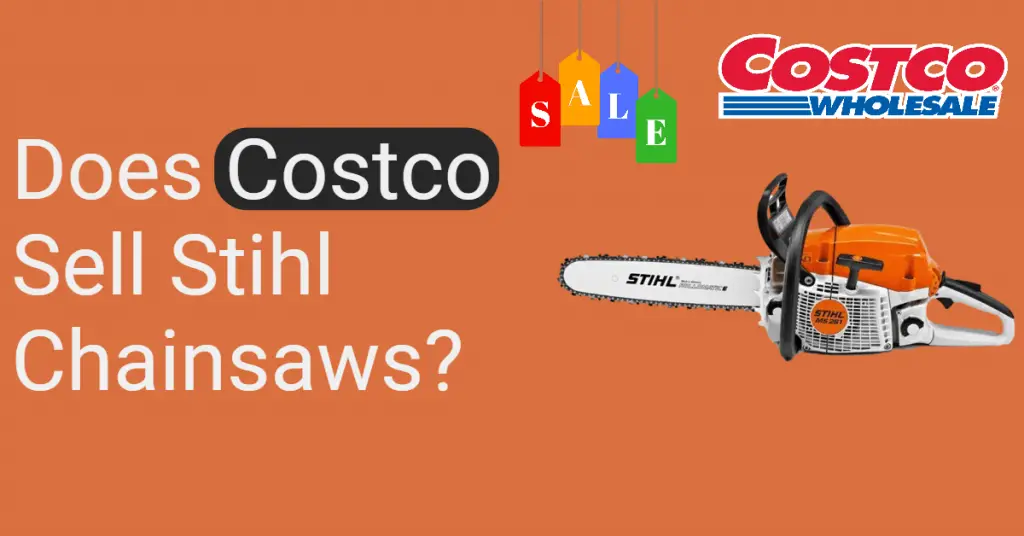 What is Costco
Costco is a membership warehouse club that offers its members low prices on quality, brand-name products.
Although Costco does not sell Stihl chainsaws, it does carry a variety of other chainsaws from brands like Husqvarna, DeWalt, and Greenworks.
In addition to chainsaws, Costco also sells a variety of other outdoor power tools, including leaf blowers, hedge trimmers, and pole saws.
Where To Buy Original Stihl chainsaws?
Stihl is a chainsaw German manufacturer.
The Stihl chainsaw is a quality chainsaw that is known for its durability and performance.
This manufacturer also has leaf blowers, string trimmers, and other outdoor power equipment.
Here are some sources from where you can get Stihl chainsaws and other products.
Is Costco A Trustworthy?
Costco is a wholesale corporation and is an American multinational corporation operating membership as a chain.
Costco is one of the largest retailers in the world and it has rankings on Fortune 500. Costco's merchandise offering is at the best low prices.
Shopping at Costco for chainsaws ensures you receive top-quality chainsaws.
Cutting firewood or trimming a tree, a chainsaw ensures the job is a lot easier. You can get chainsaws in a variety at Costco at unbeatable prices.
Advice from Costco's website
Costco is a genuine American Multinational and does not send you anything without placing an order. Therefore, if you receive an order confirmation from Costco.com, for the products, you did not place an order; you need not open the attachments or click on the links. It may be an imposter.
Remember Costco does not ask for any details of its consumers such as your social security number, password, username, birth date, or credit card number.
On receiving a new mail from Costco, you must check for misspellings or typos. If it is wrong, and you doubt it, avoid responding. It may the wrong sender.
Even while you download the Costco app, ensure it is genuine.
Emails campaigns are going on informing Costco is offering a job and requesting a processing fee of a few hundred dollars. It is a trap as Costco Company does not charge for jobs and there are no such job hopefuls open.
Costco is not joining hands with anyone. It is doing it on its own and selling genuine chainsaws.
It is the crooks trying to use the name and hijack their ideas of stealing personal data and cash.
They are mostly tech-savvy and try reaching out in emails, social media posts, phone calls, or texts.
Another sign of their being illegitimate is they send surveys, pop-up ads, and ads purporting to be Costco authorized.
Costco does not come with so many affiliations and promotions.
Final Thought
Costco is a large multinational having more than 559 warehouse stores in the US and other countries.
You can buy anything from Costco, a hot dog, junk food or organic fare, wine and flowers, appliances, diamond rings, electronics, clothing, a casket, a vacation, and lots more.
Do not miss the warning about buying from impostors, who exploit Costco name.