5+ Ways To Woods Port A Chainsaw For Power Gain (Up to 25%)
The most common way is to enlarge the exhaust pipe/path with a grinder, drill, or any other machine. The exhaust path is the gateway to reach the chainsaw's inside part. It makes the chainsaw breathe better and smooths out the exhaust system.

The Author
In this post, you will learn how to woods port your chainsaw, which will result in up to 25% power gain.
It takes only five easy-to-implement steps.
These are the exact steps I followed to wood ports my chainsaws and got 10%-25% power gain.
Why 10%?
Because the exact result cannot be guaranteed every time before, and it depends on a few things too.
If woods posting seems risky, I have good news for you.
On the 5th point, I have added a guide on "Light woods porting" for beginner chainsaw operators, where I discuss less risky alternative methods.
Any newbie can implement it.
​today I'm going to show you how I do it…
…and how you can do the same thing.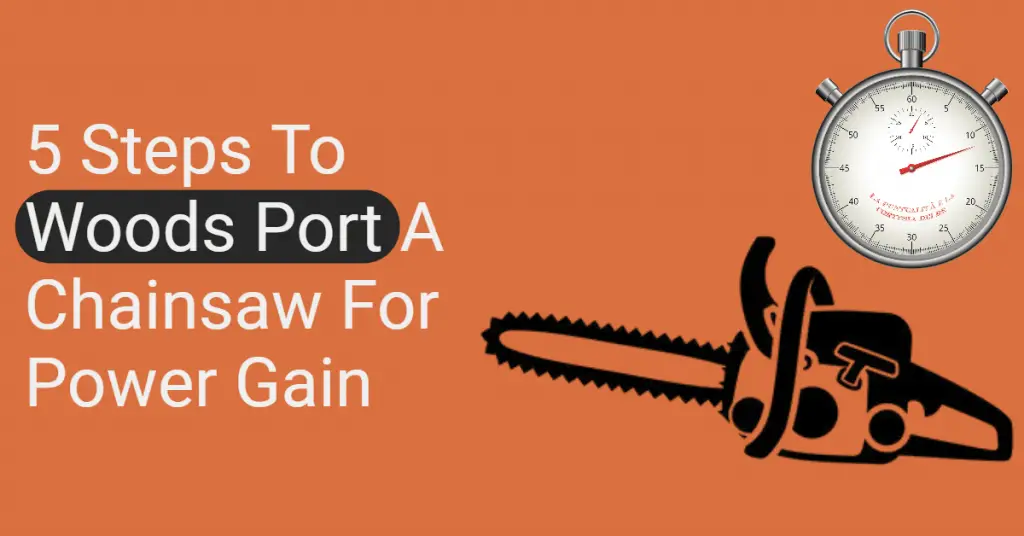 How to do woods porting?
​Here are several things you could do for woods porting your chainsaw. Here are some of the ideas –
1st: Enlarge the Exhaust
​The exhaust path is the gateway to reach the chainsaw's inside part. That's why you have to enlarge the exhaust pipe/path.
First, Open up the "Muffler." If you don't know how to do it, watch a few videos on YouTube.
You may need a grinder, drill, or any other machine based on your chainsaw model.
Take a close look at the intake and exhaust port.
Enlarge or widen the ports using the power tools you used earlier.
After widening the exhaust path, ensure it is wide enough to fit your hands.
2nd: squishing
​Squishing is another way to do woods porting. All you need to do is to lower the jug of the saw.
You can use a thin gasket or do milling to make the changes. It also increases the compression ratio and power.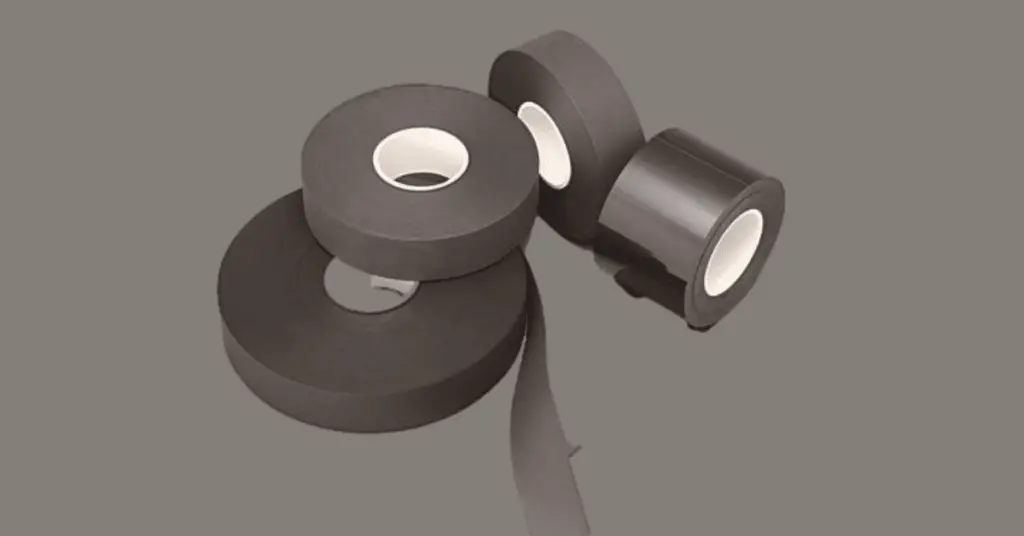 3rd: A few more tweaks
After doing the above two steps, you will experience a better compression ratio from the engine.
Most saw owners finish their woods porting process at this stage, but you can modify a few more things for better performance.
Modify the transfer ports of the compressor.
​Change the ports' mechanical timing (by grinding and polishing)
Remove excess material from the piston and make it lighter
Remove RPM limiter coil or change the coil out to a non-limited type
​Polish the piston ports under the skirts
By doing the above things, your saw engine can get another boost in the compressor ratio.
4th: Using sawdust (Irregular manner)
The above three processes are common methods and are considered safe.
There are some other methods of woods porting that can improve compression and increase engine power.
One of them is a process using sawdust. Take some sawdust and fill out the combustion chamber.
It results in a combustion ratio boost, making the saw engine more powerful at cutting.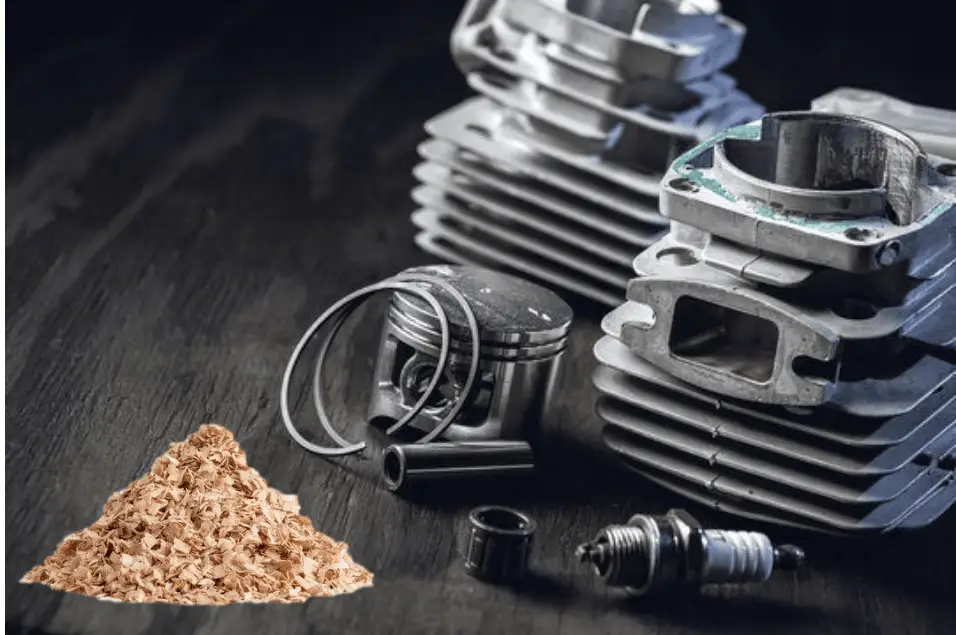 Your chainsaw will work with more power due to the high compression ratio.
But there is a problem. In this process, the heat cannot be reduced.
It does not reduce the temperature in the running, which is one of the main purposes of woods porting.
More heat means more wear, damaging the chamber in the long run.
5th:

Light woods porting (Less Risky alternative methods)
If you feel the above process is risky and don't want to take many risks, you can do light woods porting. You can do:-
​Light port grinding for better engine breathing
​Shave the jug down just a smudge
​Open up the muffler to the original stock design or a bit more
​Tune the carb richer
Apart from these, there are many ways to increase the stock power, such as removing spark arrestors, etc.
Cautions

To Take
You have to treat the transfer ports with proper care and respect.
If you are unfamiliar with the process, watch a few videos on YouTube or manage a mechanic for supervision.
If you mess up the ports, you can damage the mechanical timing.
Some people pull the jug gasket from the saw to raise the compression.
Others thin it and put it in a bud can gasket. It would be far better if they could replace the rings.
Some people make exhaust ports too wide.
Never widen the ports so much that they can clip the rings. Some  Stihl users make this mistake.
Doing woods porting incorrectly can sometimes reduce the engine power and even damage it completely.​
I have seen many ported saws that cannot cut when WOT.
Note that every chainsaw is not compatible with woods porting.​ You cannot apply woods porting to some chainsaw models.​
You cannot squish the chainsaw, which has a clamshell engine.
If you buy an expensive chainsaw for long use, such as ​Husqvarna, and are unsure ​about the risks, you can keep it as it is.
For example, the Stihl 1123 and Stihl 1127 line of saws.
However, instead of woods porting, you do the below things for increasing power.
​Mod the muffler
​Widen and polish the ports
​Re-tune the carb
Muffler Mods in Woods Porting
Muffler mods help to move the gasses better for a ported chainsaw.
Here, woods porting can be done in different stages. You can skip or stop at any stage you want.
​Open up and/or gut muffler and/or remove CAT muffler and re-tune carb
​Open up and polish cylinder ports
​Turn down the cylinder base and the outside of the piston crown
​Open up and/or polish Transfer ports, lighten/polish piston
​Rejet or swap out the carb with a bigger carb
Add A non-limited coil at any time.
What Is Woods Porting?
The basic idea is very simple.
In wood porting, ​you need to make a few changes to the chainsaw engine, such as resetting or replacing the carb, changing the cylinder head shape, and tweaking port timing.
It allows more gas flow which helps to get a higher compression ratio.
Thus it results in more power for the engine. It impacts response time, torque, and power curves. In short, it increases engine performance.
To give you an idea, compare a stock Jonsered 490 and a ported Partner 5000.
The piston and cylinder type is the same on both chainsaws.
I used 325 stihl RS chain on Jonsered 490 and 3/8 stihl RS on ported Partner 5000.
The same type of piston and cylinder is used on both saws.
One more thing to add, if you are a homeowner, you might never need to woods port your chainsaw.
It would not be a great ​deal for you to spend extra 20-30 minutes cutting as you would do it once a week or month. ​
For such people, I ​​think it is better to ​pick a chainsaw with great maneuverability than woods porting it.
​Why Woods Port a Chainsaw?
Sometimes, you may need more power than the stock power from your chainsaw.
Here comes the need for chainsaw modification.
There are many methods to modify the stock chainsaw engine and increase horsepower(HP) and torque. ​
Woods porting is one of them.
The key idea is to make the chainsaw breathe better and smooth out the exhaust system.
After woods porting, you will experience a higher WOT(Wide Open Throttle) RPM.
The speed will be at the max of factory specs or even higher. It is a less radical version than race porting.
​In general, wood porting is done on a work saw or pro saw that runs all day in the forest.
Benefits & Risks: Is It Worth Porting?
Benefits
Woods porting reduces the back pressure on the muffler.
If you do woods porting and re-tune the carb, you will experience the below things on your chainsaw. Your chainsaw will:-
​​Run better
​Run cooler. Low operating temperature ensures less wear
Increase the longevity of usage
Increase the compressor ratio, resulting in more power and better chainsaw performance.
Increase reliability
​The saw can BREATHE better with the modification
Note: There is a misconception among many chainsaw operators that woods porting can decrease reliability. But it is wrong.
If you can do it right, you will get a more powerful chainsaw with more reliability and life expectancy.
It plays a positive role in engine function.
Risks
Woods porting will void the warranty. If you make any mistake in woods porting the saw, it will be lost forever.
There is no guarantee that the builder you hire will be successful.
Many builders create some odd-ball saws that just do not have the power desired from a ported saw.
Lastly, even with a good ported saw, you cannot expect a good price if you want to sell it.
In most cases, a modified saw will not gain any value on the market.
Final words: I can say it is up to you whether you take the risk or not.
A perfect ported saw can deliver better power and response. They outlast their stock cousins in many ways.
Lean saws run hot. The heat builds up on the cylinder wall below the exhaust port.
Running hot can lead to engine scoring. Ported saws do not run as lean saws.
Should you do it?
We all know time is money. But does this come to mind when you run the saw?
If yes, you probably make a living off of your chainsaw.
Since you are a professional chainsaw operator, you must do a lot of daily cutting.
The more power you saw can deliver, the easier and quicker your tasks will be.
A timber faller once told happily how much more production he took in on a day when using his woods ported saws.
Although woods porting is not a Homeowner thing, I know a few homeowners who did it.
Their saws are still running as good as it was long before.
Some do it for occasional heavy-duty cutting, such as felling trees, and some do it when they are unhappy with the compressor ratio.
My Dad bought a Mac in 1980, which stills starts with 4-5 pulls and runs as powerful as it did 40 years ago.
It still runs better than the other contemporary model.
Doing yourself vs. hiring someone
Hiring Builders/mechanic: A to Z
No matter how good or reputed the builders are, only inconsistency is guaranteed for woods porting service.
Choose your builders with much care and after proper research.
Keep in mind that the gains from the ported saws will differ based on builders' expertise and experience.
Don't be fooled by the hype. Hype cannot make any builder good at woods porting.
​In most cases, the turnaround time is horrible.
I have dealt with many builders, including local builders and some from online communities such as forestryforum.com and arboristsite.com.
The average turnaround time is 6-8 weeks, sometimes several months.
​Most people just go to a mechanic to "upgrade" the stock saw to a newer version without knowing much.
Woods porting is costly and may need up to $500.
It is not a small amount; even worse, you may not get what you pay for if you do not get the "right" mechanic.
Tip: if you do not get any reliable mechanic in your area, search online for a remote mechanic.
Shipping back and forth isn't cheap and might force you to spend a bit more money.
Due to ​customs duties and taxes, you may not be interested in using UPS.
But compared to the lifetime earning of this saw,  a few dollars on shipping is not a big deal.
Doing Yourself: The Basic
​Woods porting is of the box practice.
Similar to cutting with a chainsaw like a pro, it needs a lot of expertise, experience, and knowledge to do it successfully.
If you are unfamiliar with modifying chainsaw engines, you should stay away from woods porting until you learn more.
Needless to say, you should have good knowledge of how the chainsaw engine works.
You also need practical experience modifying minor things before proceeding to a major modification.
I suggest you start with the light woods porting mentioned earlier.
After acquiring much knowledge and experience, you need a plan of action to do it properly. ​
It will be better to manage a skilled mechanic to supervise you. ​
Otherwise, there is a high chance of damaging the chainsaw forever. In some cases, you cannot even go beyond repair.
My Experience and Results on Woods Porting Saw
I do from mild muffler mods to full port jobs based on the chainsaw build. I get a 10%-20% performance gain on average.
On a stihl 310, I just opened up the muffler and re-tuned the carb. I got a 10% gain. It took almost an hour.
On Stihl 044, I added an 046 factory dual port muffler cover and re-tuned the carb.
I got similar 10% power gain results, but it only took 15 minutes.
On Stihl 066, I added a custom dual-port cover, re-tuned the carb, and replaced the rev limiter coil. I got between a 15-20% gain from that one.
Why Do Companies Not Port Their Saws?
A ported chainsaw has no disadvantages and will work better than its stock counterpart if done correctly.
You may now wonder why the brands/companies do not port their chainsaw.
The answer is US EPA laws. Since they must follow the laws and regulations to run business in the United States, they are forced to follow some guidelines by the laws.
You may be surprised that some brands make saws with wider ports, but they are not sold in the USA.
For example, Stihl 290, 310, 361, and 390 saws have more open mufflers and richer carb settings.
In some cases, their wider ported saws have become choked up over time. This happens due to Federal EPA (and California state) regulations.
A good example of this can be Stihl 026/260. The early model had wider ports and fully tunable carbs.
Now they are forced to make ports smaller and add internal baffles and caps limiters.
These are done so that you cannot enrich the stock easily.
Apart from the brands/companies, dealers cannot even modify a chainsaw by law.
Otherwise, they have to suffer from EPA penalties.
Last year, The EPA warned dealers about doing modifications.
Chainsaw dealers ​often get flyers and notices as a warning.
However, the chainsaw owner is exempt from it. They have no restrictions or limitations on by-laws
​Final Thought
The chainsaw is one of the most used power tools among trees and woodworking professionals. It is also very popular among homeowners with a big properties.
With woods porting, you can take your chainsaw's engine power to the fullest and get the maximum value from it.
However, do not forget the risks associated with woods porting. One single mistake can make your chainsaw nothing but a toy.