As an Amazon Associate I earn from qualifying purchases.
Not all Chainsaw Sawmills are created equal.
We've waded through the reviews of thousands of products and finally settled on the best chainsaw mills the internet has to offer. Keep reading for more information.
When making any large purchase it's important to know all the facts before hand. Don't buy a chainsaw mill without reading our full reviews first. Put our experience and expertise to work for you!
Top 5 Best Chainsaw Mills of ​2021
Granberg MK III Alaskan Chainsaw Mill G776
Granberg Chain Saw Mill #G777
Logosol Big Mill TimberJig
Norwood PortaMill PM14
Alaskan Chainsaw Mills, a Brief History
List of Chainsaw Mills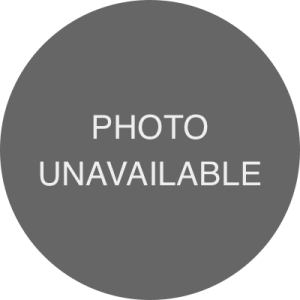 The G776 can easily be attached to the chainsaw bar; you will only need a wrench for this, the size depends on the rail size. However, even when the mill is attached to the saw, it is very easy to make adjustments to it.
This chainsaw sawmill cuts timber in thickness ranging from ½ an inch to 13 inches. The width of the slab depends on the size of the rail. So a mill with the 84-inch rail can give you boards nearly 74 inches wide. This makes the Alaskan chainsaw mill a great tool if you are looking to process big boards for custom furniture.
However, it works equally well for smaller cuts. You can be assured of the accuracy of the cuts as well. All your timber will be cut uniformly and will maintain the size determined by you.
Since it weighs only about 8 kgs, it can easily be hauled around and is great for single person use. The G776 also boasts of great build quality with steel and aluminum body.
The Granberg Chain SawMill #G777 is the perfect personal sawmill for home projects. Weighing just about 1.8 ounces (0.8 kg), it may be lightweight, but it truly is up for the heavy-duty tasks you have in mind.
The Sawmill At a Glance
The mill is portable and can access anything that your two legs can carry it to do. It is also easy to mount on the saw. Additionally, the mill attaches to the saw without any drilling bar. The Granberg Chain Saw Mill G777 can cut a wide range of thickness ranging from just ½ an inch to 13 inches. In width, it can go up to 17 inches. The G777 is ideal for chainsaws with bars of 20 inches or less. However, make sure that the width of the bar is not less than 2.5 inches. The mill itself has a sturdy feel to it. It has zinc plating, which protect it from external elements when you are working outdoors. This mill, however, is not for you if you want to use an electric chainsaw, not even a battery-operated one. You will need a gas-powered saw with at least 60cc of power. You can go higher with the power, to make milling even quicker.
Word From the Experts
Granberg suggests you use a ripping chain with the mill. The ripping chain will not only increase the lifespan of the chainsaw and make you work faster, it will also ensure smoother cuts. Also, make sure that your chain is always sharpened properly.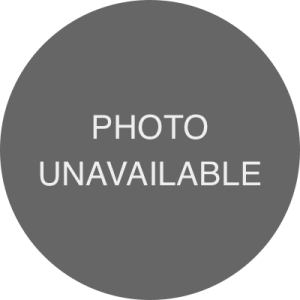 The Mill At a Glance
The TimberJig comes with screws and angle brackets to set up a wooden guide rail, which is used for the first two cuts of the lumber. After that, the TimberJig uses a guide fence. This adjustable fence sets the board thickness. For smaller logs, Logosol suggests that you position the timber at waist height for a comfortable working posture.
With the TimberJig, Logosol provides you with a  sawmill plan and other tools to build a homemade sawmill. You will need to build your own wooden guide rails as well as the rail supports. All the things that you may need to build these components are part of the package.
Word From the Manufacturer
TimberJig is made using steel and aluminum. All the steel components are treated with nitrous oxide and, therefore, they are black in color. The process also makes the components more durable and resistant to corrosion. This process costs more than mere zinc plating but improves the quality of the mill.
If you have a chainsaw and a household extension ladder sitting in your garage, you can just throw in a Norwood PortaMill PM14 into the mix and have your own portable sawmill.
You get to choose the height to set up the log, and once that is done, the log stays stationary, while the sawhead cuts through it. The mill is able to cut logs, both hardwood and softwood, of up to a 14-inch diameter. Moreover, it uses depth-of-cut scales, which ensure consistency in lumber thickness.
The mill comes with two log rest and log dog assemblies and also has back dogs to clamp beams, cants and boards. The PortaMill also boasts of a throttle actuator that is patented. The actuator fits all chainsaws. The mechanism connects the saw's throttle to a handle-mounted throttle control. This allows easy activation of the saw throttle.
The PM14 mill is compact and will not eat too much into your storage space. It is also easy to carry around, even to the remotest of places. You can take it with you on a boat, a small car, an airplane or even in an ATV, depending on where your lumber cutting requirements are.
A Word From the Experts
The Norwood PortaMill is shipped in knock-down form with step-by-step, easy-to-follow instructions, photos and plans. You are not likely to face trouble setting up the sawmill.
The carriage platform of the PM14 can adjust to fit any extension ladder. It features an endstop safety mechanism to avoid run-off of the chainsaw carriage. Another thoughtful addition is the track sweeper mechanism. The built-in sweepers clear sawdust from the track for smoother action.
Much of early civilization relied on using materials that were available in their immediate surroundings. Man's conquering of the frontier zones needed machinery that could cut through tons of wood that went into making sturdy shelters and the furniture inside.
Even early transportation units, like carriages and ships, needed timber in large quantities. Over time, these shelters, carriages and furniture became refined and the demand for precisely cut wood emerged.
Logs needed to be cut into symmetrical beams and slabs. Sawmills were a significant development that revolutionized the timber industry.
Of the various kinds of sawmills, alaskan chainsaw mills gained popularity among hobbyists and those looking to operate in difficult terrains.
The mill attachment is used to guide the chainsaw blade to produce lumber of predetermined thickness set by the operator.
These sawmills can be operated by one or two people. While the smaller sawmills feature one chainsaw, and therefore, need one operator, some of the large mills have two chainsaws and need two people to handle them.
Chainsaw Mill For Hobbyists & Homeowners (Is It Worthy The Money)
Chainsaw mills, though slower and more physically demanding in comparison to bandsaw mills…
…have a few aces up their sleeves.
Today, I'm going to tell about them.
Budget Friendly
First, they are relatively inexpensive. So if you are just a hobbyist or need to cut lumber only for household requirements, you may not want to make a large investment that traditional band-saw mills require.
Portable chainsaw mills from reputed brands can cost between $200 and $300. Some cost even less. Today, even the price of chainsaw is very low. You can get good quality chainsaw at cheap price. Of course, the actual chainsaw is an additional investment. There are chainsaw mills in the market that cross even the $1500 mark as they come with a track and a frame.
A bandsaw mill, however, can easily set you back by a few thousand dollars on up to hundreds of thousands of dollars.
Carry Anywhere
Portability is the biggest plus of buying a chainsaw mill. If your lumbering activity is in an area that is difficult to access, then a chainsaw mill is right for you. In fact, the mills perhaps got their "Alaskan" tag from the fact that they were successfully used to lumber in remote areas in Alaska.
You can produce lumber right where the trees are felled. For instance, if you intend to build a log cabin, you can use your chainsaw mill at the site.
It's an easy fix when in remote area's where you otherwise wouldn't get squared lumber. A chainsaw mill can accompany you even on rugged, and/or steep terrain.
Are you cutting large-sized lumber?
You get the freedom to cut large-sized lumber using chainsaw mills. In case you are interested in cutting wide wooden slabs to make giant table-tops, musical instruments or other custom furniture, then you will find a chainsaw mill up to the task.
Alaskan mills also allow for quarter sawing. Chainsaw mills basically let you carve out usable lumber from otherwise wasted wood.
Limitations of a Chainsaw Mill
Remember that large-scale lumbering is not what a chainsaw mill is made for. Moreover, be prepared for more wood wastage and a lot of sawdust. This is because the kerf of a chainsaw can be about ⅜th of an inch, which means the lumber yield from the log is not always optimal.
Moreover, a big kerf ensures that you spend a lot more energy to log the lumber using a chainsaw mill. So be prepared for hard physical activity.
However, for a limited-quantity wood craftsmen and for those salvaging lumber from inaccessible areas, the benefits of a chainsaw mill cannot be overstated.
What about the Chainsaw itself?
Now, let us talk about the chainsaw itself. It is easy to understand why bigger is really better here. The bigger saws are better able to handle the work without overheating and they provide more power.
In fact, even the small chainsaw mills should have a minimum of 60cc of chainsaw engine capacity. Some people like to use two powerheads for bigger mills, I find that one works fine as long as I'm not in a hurry.
Additionally, if you are planning on using the chainsaw mill very often to process dry wood, getting an auxiliary oil kit might be a very good idea too.
Not keeping your saw properly oiled is a surefire way to ensure you'll be buying a new one before finishing your project.
14 Tips For EXPERT Chainsaw Milling Experience (Newbie Logging)
Now that you have read about the various chainsaw mills on the market…
…and bought the one that is right for you.
how about getting down to the business of actually milling the logs?
Experienced or otherwise, it always helps to go over the finer points of milling before you start.
Today, I'm going to tell you about 14 tips that I learn over years through logging.
…and I'll show you how you can grasp them before even touching your chainsaw mill…
First, ensure that your chain is sharp and the rakers are correctly set. A blunt chain makes the work more laborious than it already is.
Sharpen the chain as often as you need to. Stripping the log clear of bark and grit keeps the chain sharp and also makes the milling process easier.
Second, make sure you've done all of your routine maintenance and all of your gear is working properly.
The following are a few additional tips to keep in mind when you actually start milling your logs:
When processing wider logs, protect the chain and bar by using an auxiliary oiler. It can be added to the outboard end of the bar.
Always ensure that the length of the log rail exceeds the logs being milled.
To minimize wood warping, paint the ends of the logs. This controls the loss of moisture.
Once the logs have been cut into slabs, store them under proper cover. Also, space them properly. The logs will dry much faster if you keep them elevated and off the ground.
After you have finished a cut, do not shut down the engine immediately. Letting the engine run idle for 30-40 seconds allows it to cool down.
Chainsaw milling generates a lot of sawdust. It is a good idea to position the log in a way that ensures that the fumes and sawdust are blown away from the saw operator.
Do not move the chainsaw back and forth while it cutting the log. It will result in a rough, gouged board surface. Try and maintain a straight and smooth action.
When milling very dry hardwood, slice off a few inches from the starting point. Your chain will stay sharper for longer.
When cutting through the log, do not stop in the middle. Try to cut the entire slab in one go. Having a chainsaw with a throttle lock helps with this step.
Whenever possible, the log should be positioned off the ground. Use sawhorses or gluts. This will ensure a better working position for you. Ideally, if your cutting a large quantity of logs, it helps if you don't have to kneel down while milling the logs. Get a more comfortable grip while milling your logs, and consider adding extra handles to your sawmill.
Another way to make the process easier is to position the log on a slope and cut it downhill. This position makes gravity work for you. Make sure you have something securing the end of the log or it will slip, depending on your hill placement.
The chainsaw bar and the rail should always be parallel to each other.
Before you start milling, check for any loose bolts, nuts and fasteners. You do not want them to come undone while you are milling the log.
Whenever possible, avoid cutting down live trees. Trees felled by wind, driftwood, or wood discarded by large commercial lumber units and other reclaimed wood are good raw materials for small-scale chainsaw milling projects.
Additional Tools For a Better Experience
To make the lumber milling experience smooth, you might need to supplement your chainsaw mill with some additional equipment.
Cant Hook
It is a logging tool comprising of a movable metal hook, also called a dog, which is attached to a lever handle. Cant hooks are used to turn logs. The hook has a blunt tip and bears teeth. Cant hook handles can be made of wood, fiberglass or aluminum.
Peavey
A peavey is another hooked tool with a long handle that also has a protruding spike at the end. The spiked end is shoved into the log and then the hook is able to grab onto the log better. This tool too is used to move logs. It was designed by Joseph Peavey as a refined version of the cant hook.
Log Carrier
This is a tool to carry timber around the milling site. A log carrier needs two persons to operate it.
Hatchet
A hatchet is sometimes needed to remove smaller branches from the log. A hatchet can also help remove the bark from the log.
Log Splitting Wedges and Hammer
There are times when you will need to split some wood, and wedges and a hammer can make the job a lot simpler.
Hand Tools
Always keep a set of wrenches, screwdrivers, vise-grips and a good quality multi-purpose knife handy.
How To Be Safe When Using A Chainsaw Mill
All power tools can be dangerous if not used properly and can cause grave injuries. Also, in the case of chainsaw mills, you need to factor in the slow lumbering process, which means you will be exposed to extremely fine sawdust, loud noise, vibrations and fumes for a long time.
Always wear safety goggles, chainsaw boots, a dust mask and ear muffs. Sturdy gloves will protect your hands as well. Invest in good quality apron chaps that can prevent, or at least reduce the severity of an injury in case of accidental contact with the moving chain. A hard helmet is a must too. It's also important to keep a first aid kit always at hand.
If you are working in a remote area, do not forget to carry adequate drinking water, food and fuel with you. Grease, engine oil and a portable fire extinguisher should also be part of your kit.
Positioning of the log is of utmost importance as it can easily roll over and crush you. Use chocks to make them sturdy.
Finally be mindful of people, especially children, and pets around you when you are milling the logs. You don't want the dust in their lungs if it's not necessary.
The Final Word
For many, getting lumber from felled trees is a passion. It is a raw material for many of their artistic creations. To use a mill, you don't necessarily need a professional chainsaw. Others just enjoy the highly physical activity undertaken literally in the lap of nature.
Yet others, see milling as a viable business option. Whatever your reason to pick up milling might be, a good chainsaw mill is crucial. When maintained well, a  sawmill can last decades and become your chainsaw's best friend.
All you have to do is: know your requirements, choose wisely and be safe when handling a chainsaw sawmill.